Online Dating: Compatible Matches For ENTJ Personality Type
The ENTJ personality type is rare, occurring in just 1.8% of the population. ENTJs are intuitive people who view their environment and the people in it in terms of possibilities. While there are 16 MBTI/Jung personality types, not all are compatible when it comes to romantic relationships. Here are four highly compatible personality types for the ENTJ and one personality type they will find challenging. Find your perfect soulmate for a healthy relationship based on personality compatibility.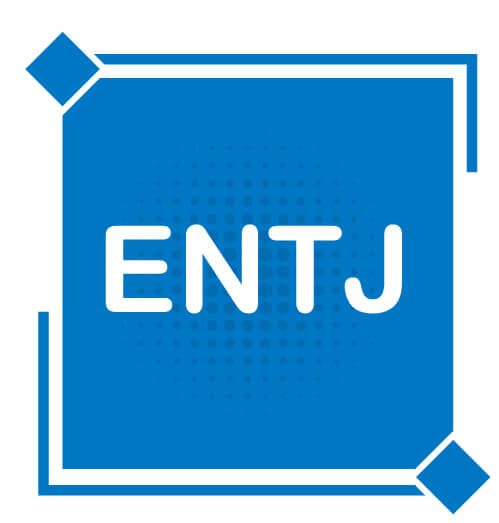 Understand the ENTJ personality type. ENTJ stands for Extraversion, Intuition, Thinking, Judgment
E – Extraversion rather than Introversion:
ENTJs generally prefer interacting with a wide circle of acquaintances rather than restricting their company to a few close friends. They feel energized in social situations (whereas Introverts feel a little bit uncomfortable entering a room filled with new people).
N – Intuition rather than Sensing:
ENTJs tend to be more abstract than concrete, and this means they may not be very practically minded when it comes to the routine minutia of day-to-day living. ENTJs focus their attention on the big picture and future possibilities rather than immediate realities.
T – Thinking rather than Feeling:
ENTJs tend to value objective criteria above personal preference or sentiment. When making decisions, they generally give more weight to logic than social considerations and can be viewed by others as a bit hard-hearted.
J – Judgment rather than Perception:
ENTJs tend to approach life in a structured way, rather than keeping options open and flexibly changing without accommodating to their structured world with discretion. Therefore the face the ENTJ presents to the world tends to be confident in the 'rightness' of their point of view.
Relationship compatibility, great matches for the ENTJ personality type
ENTJs enjoy coming to new understandings, and their brains "light up" thinking about possibilities for themselves and people around them. Sometimes, when unsure of what is happening, they get stuck analyzing and re-analyzing, fearing they have missed something critical. They tend to be pragmatic, creative and logical, preferring to make a series of logical suggestions on how to resolve an issue. ENTJs don't beat around the bush, which is a perspective not always welcomed by more sensitive companions. ENTJs are in their element developing their ideas, theories, and principles and are comfortable making suggestions for social improvement.
So what personality types are good matches for the ENTJ personality type?
Well, there are 16 personality types in the Jung-Briggs system, and under that framework, these personality types should be on your short-list.
Here are four great matches for someone with the ENTJ personality type
The ENTJ and ENTJ couple:
Both are strong personalities, argumentative and natural leaders. The ENTJ loves to explore new ideas and problem-solving, so this is a compelling mutual interest.
The ENTJ and INTJ couple:
Great understanding between these two competency focused individuals. The more out-going ENTJ will try to assume the leadership role; however, the independent INTJ will quietly resist.
The ENTJ and INTP couple:
ENTJs are life's natural leaders, and INTPs love to challenge people's thinking, so this would be an interesting but challenging relationship.
The ENTJ and ENFJ couple:
A great deal in common for these two strong, sociable people. The ENFJ is people-oriented, and the gregarious commanding ENTJ loves to argue both sides of any point. It would be well for the ENTJ to follow the lead of the ENFJ in social situations, especially where companions may be sensitive. On the other hand, the ENFJ may be reticent to address burning issues that need to be resolved..
The ENTJ is likely to find the ISFP a very challenging personality type in relationships
The ENTJ loves to explore new ideas and problem-solving, whereas the ISFP enjoys more practical activities and is not interested in big-picture discussions.

What does it mean for the ENTJ type?
Out of the sixteen personalities, the ENTJ personality type is the most compatible with the ENTJs, INTJs, INTPs, and ENFJs. In romantic relationships, these personality types become natural companions to the ENTJ.

Do you want to know your personality type? Use our fast 16 personalities test for quick results. Then use DNA Romance for matchmaking for compatible personality types .

See Your Personality Type Matches Now!
Take A Free Personality Test
GET A COUPLES COMPATIBILITY REPORT