Finding Love in a World of 8 Billion
How DNA Romance Can Help You Find Your Match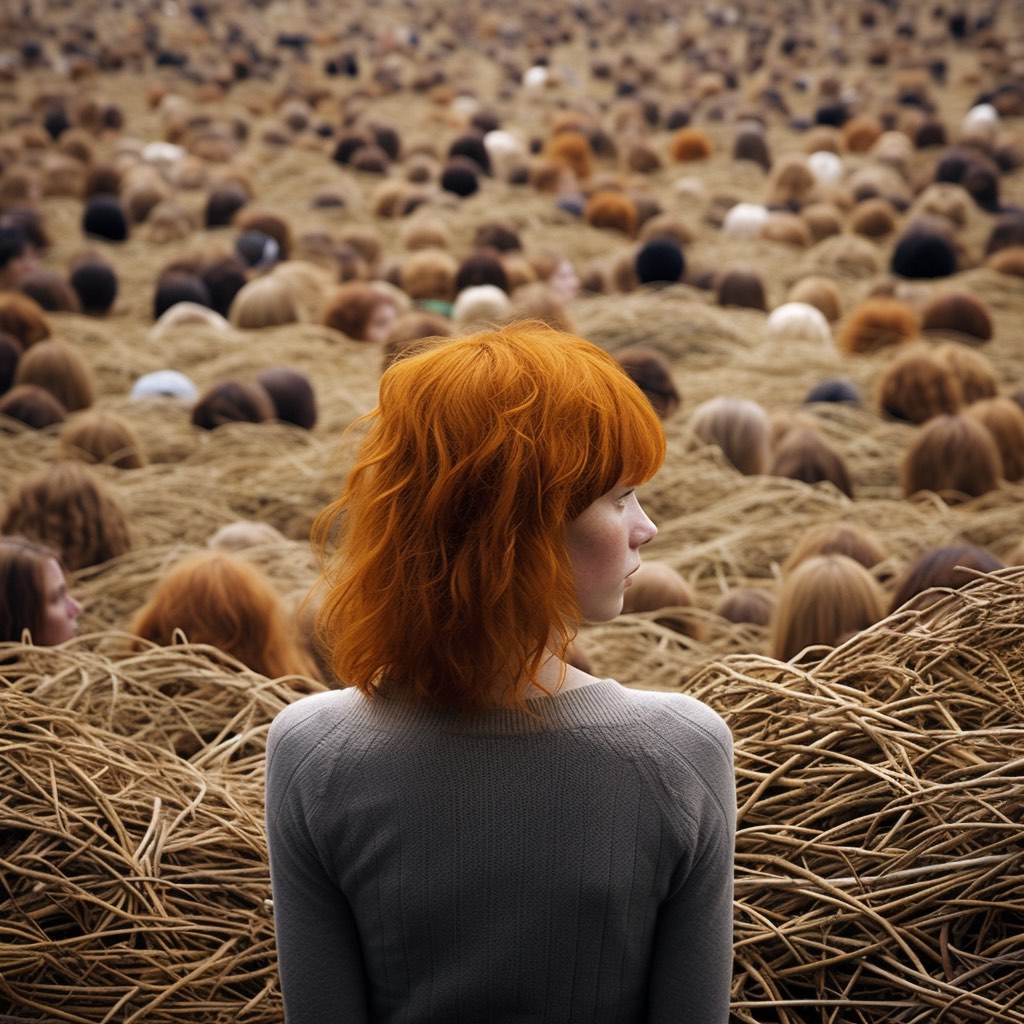 Does dating feel like searching for a needle in a haystack?
In our world, now home to more than 8 billion people, the search for your ideal match – your soulmate – might appear daunting. Amidst this immense sea of potential partners, where do you start on your journey through the complex dating landscape? This is precisely where DNA Romance steps in to guide you.
DNA Romance is a revolutionary dating app that utilizes your DNA to match you with compatible partners. By analysing your genetic data, DNA Romance can identify potential matches who are more likely to have chemistry with you, and like other dating apps we also have algorithms to help find people who share similar values, interests and have compatible personality types. Here's how DNA Romance can help you in your search for love:
Be specific about what you're looking for: When creating your profile on DNA Romance, it's important to be clear and specific about your preferences and what you're seeking in a partner.

Complete your profile: DNA Romance's analysis goes beyond superficial characteristics and diving deep into your genetic data and your personality type. Utilize this information to gain a better understanding of yourself and what you desire in a partner.

Communicate effectively: Once you've been matched with someone on DNA Romance, take the time to engage in meaningful conversations.

Be open-minded: While it's important to have certain criteria when looking for a partner, it's equally crucial to remain open-minded and flexible. Sometimes, unexpected connections can lead to extraordinary relationships.

Exercise patience: Finding the right match takes time, so it's essential to be patient. Don't be discouraged if you don't find someone immediately.

Be honest: Honesty is fundamental in any form of dating, including online platforms like DNA Romance. Be truthful about your interests, values, and what you're seeking in a partner. Authenticity will attract individuals who are genuinely compatible with you.

Utilize the "Compatibility Scores": DNA Romance provides a compatibility score for each match, based on your genetic data and other factors. Use this score as a guide when deciding which matches to pursue. It can offer valuable insights into the potential compatibility between you and your match.

Take time to review potential matches: DNA Romance presents you with a list of potential matches based on your genetic data and preferences. Take the time to carefully review each match and read their profiles. This allows you to make more informed decisions and increases your chances of finding a compatible partner.

Don't rely solely on genetic data: While DNA analysis can provide valuable insights, it's important to remember that compatibility goes beyond genetics. Consider other factors such as shared interests, values, and lifestyle when assessing potential matches.

Be respectful: Treat your matches with respect and kindness, even if you don't feel an immediate connection. Online dating can be challenging, but maintaining a positive attitude and treating others with respect is crucial.

Stay safe: Prioritize your safety when using any online dating app, including DNA Romance. Always meet your potential match in a public place for your first date, and don't ask your date for transport to or from the date.

Compare matches you meet elsewhere: use DNA Romance's couples report to gain a deeper understanding of compatibility with a current suitor you met outside of DNA Romance.
In a world populated by 8 billion individuals, finding love can seem akin to searching for a needle in a haystack. DNA Romance introduces a novel approach, utilizing genetic data to boost your chances of discovering a compatible partner. By integrating genetic analysis with effective communication, patience, and an open mind, you embark on a unique journey towards finding your ideal match.