DNA Romance Announces the Launch of 'The Gene Pool Match App' on Apple and Google Play Stores
Revolutionizing Matchmaking For Sperm Donor, Recipient, and Co-parents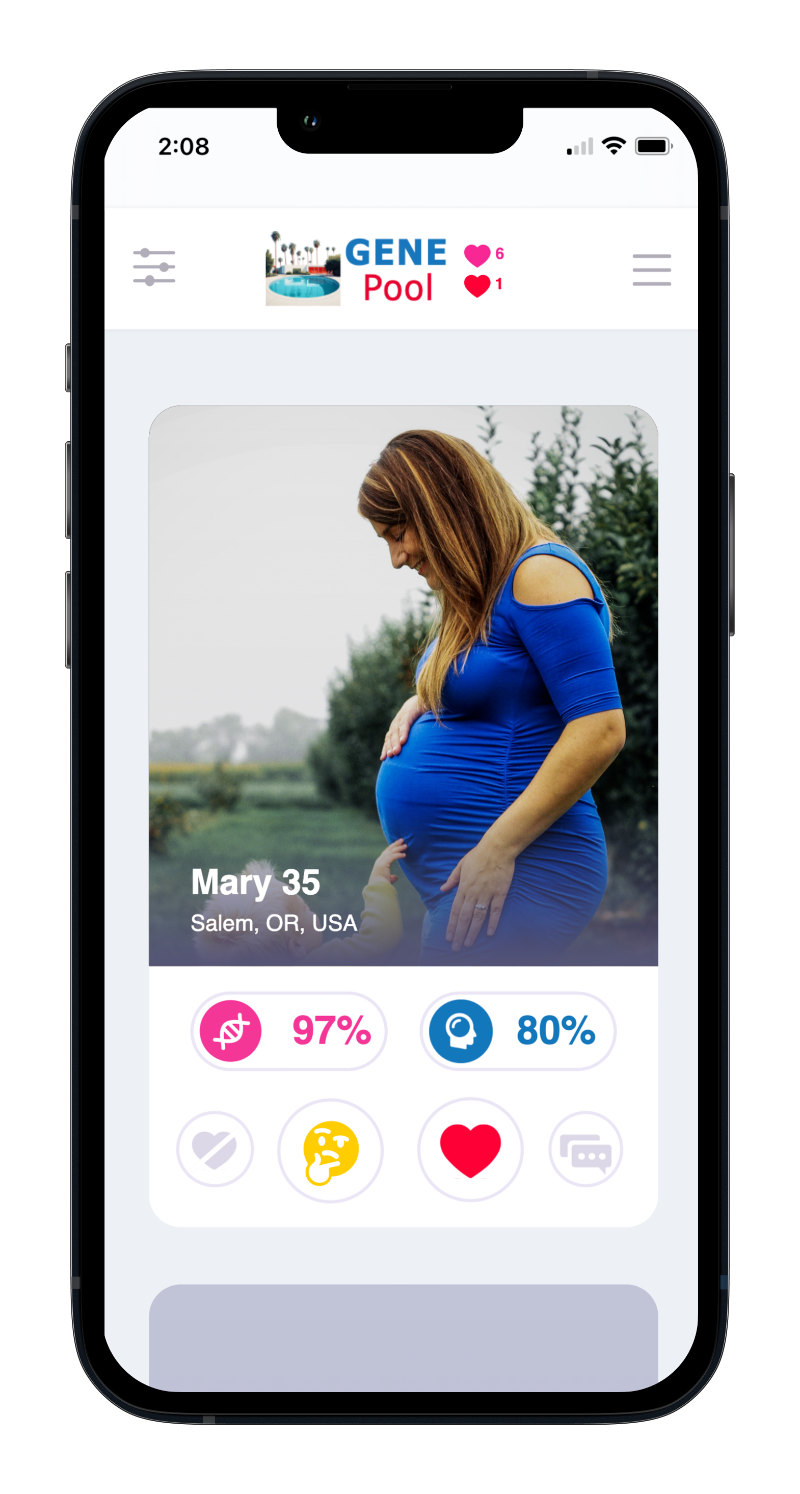 DNA Romance, renowned for pioneering DNA-based online dating, is thrilled to announce the launch of the Gene Pool Match App on Apple and Google Play Stores, marking their innovative stride into the realm of sperm donors, recipients, and co-parents. This app leverages the trusted DRom 1.0 algorithm from DNA Romance to deliver remarkably precise matches centered on DNA compatibility.

Dr. Timothy Sexton, the visionary behind DNA Romance and the Gene Pool Match App, expressed, 'Entering this niche is exhilarating for us. Harnessing the power of genomics for donor selection not only boosts efficiency and transparency but also paves the way for individuals to connect and realize their dreams of creating joyful families.'

Central to its precision, the DRom 1.0 algorithm examines 100 Single Nucleotide Polymorphism (SNP) markers located within pivotal compatibility genes. These genes are instrumental in natural human attraction and are paramount for sperm donor and recipient compatibility. Significantly, matching or near-matching DNA markers have been associated with increased miscarriage rates, as highlighted by peer-reviewed scientific studies.

The app further augments its value proposition for co-parents through the Personality Compatibility Alignment (PCA) feature, inspired by the Myers-Briggs® 16 personality types. Upon registration, users can either input their existing personality type or opt for a brief personality assessment. The outcome not only enhances user profiles but also forms the bedrock for gauging personality compatibility. DNA Romance's PCA feature is designed to deepen the understanding of relationship dynamics, aiming to minimize potential conflicts and nurture harmonious co-parenting unions.

The launch of the Gene Pool Match App is poised to redefine the landscape of sperm donors, recipients, and co-parents. The mission is clear: to facilitate informed and holistic matches and foster the foundation of thriving families.

About DNA Romance and Gene Pool Match
DNA Romance is not just another online dating platform. It's a science-driven matchmaking platform that leverages the power of genetics to foster meaningful, enduring connections. Now, with the Gene Pool Match App, we extend our unique matchmaking approach to sperm donors, recipients, and co-parents. The same principles that guide DNA Romance are at work here, ensuring a compatible and rewarding experience for all participants. Whether you're looking for a soulmate or interested in genetic matchmaking, DNA Romance and Gene Pool Match have you covered. Sign up, complete your profile, and in just two minutes, you can start exploring your matches!


Media Contact
Dr. Timothy Sexton
tim@dnaromance.com

Dive Into The Gene Pool
Signup to Gene Pool