Discover Your Match with Our Comprehensive Filters
At DNA Romance, we offer an extensive range of filters allowing users to fine-tune their search for a compatible partner. Discover your ideal match based on more than just DNA and personality compatibility.
Explore Our 31 Customizable Filters
Distance
Age
Location
PCA% (Personality Compatibility)
DRom 1.0 (Chemistry Compatibility)
Height
Number of Children
Desired Number of Children
Level of Education
Religion or Philosophy
Occupation
Income
Relationship Type
Alcohol Use
Tobacco Use
Weed Use
Personal Interests
Kinks
Western Zodiac
Eastern Zodiac
Movie Preferences
Music Preferences
Pets
Allergies
Disabilities
Vaccinations
Weight
Blood Type
Eye Colour
Hair Colour
Hair Curl
Find Someone With Shared Interests
Our Common Interests Alignment tool offers unparalleled flexibility and precision in your quest for compatibility.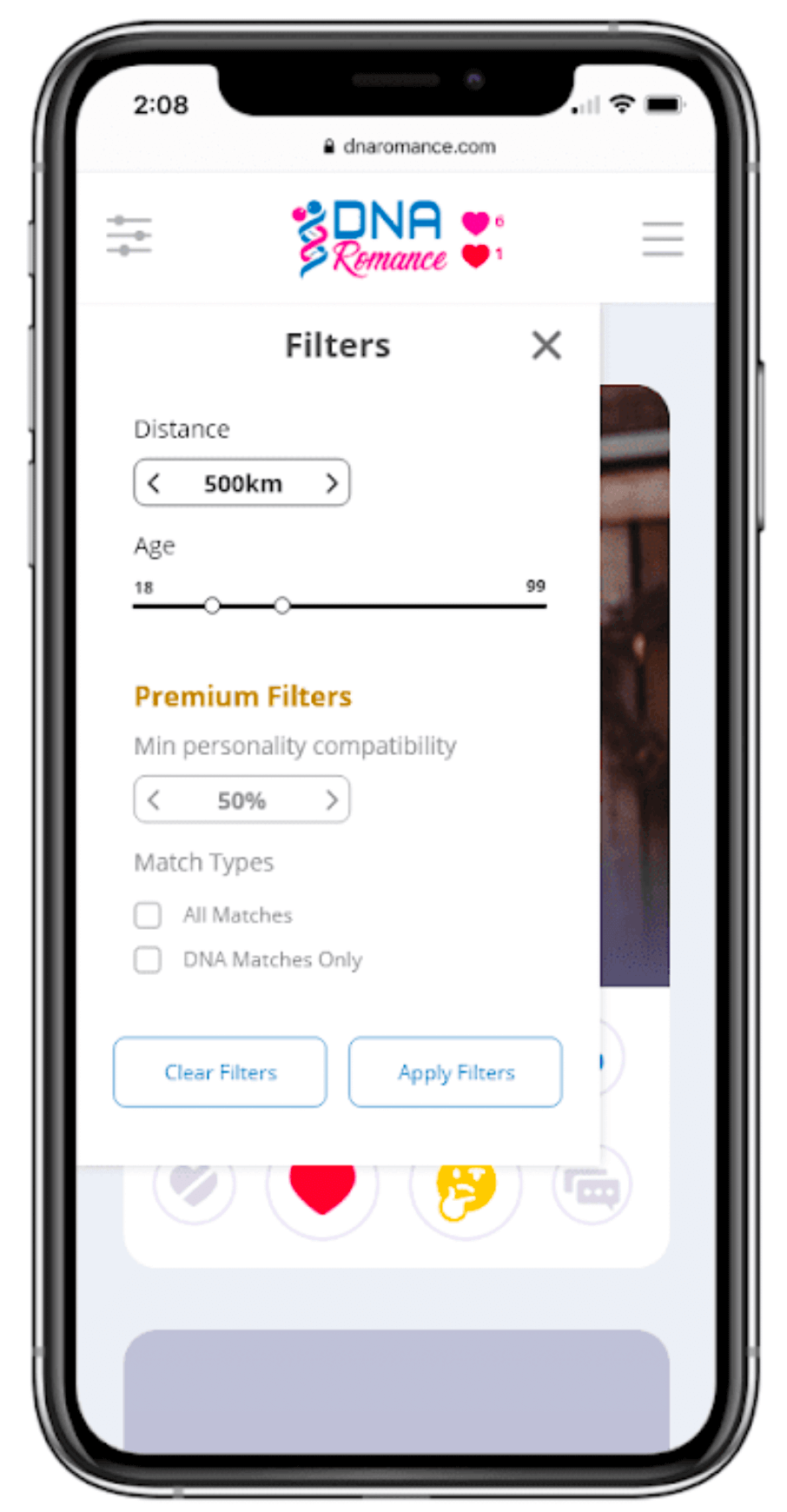 Figure: DNA Romance Common Interests Alignment (CIA)