Celebrating Saint Valentine's Day During The Pandemic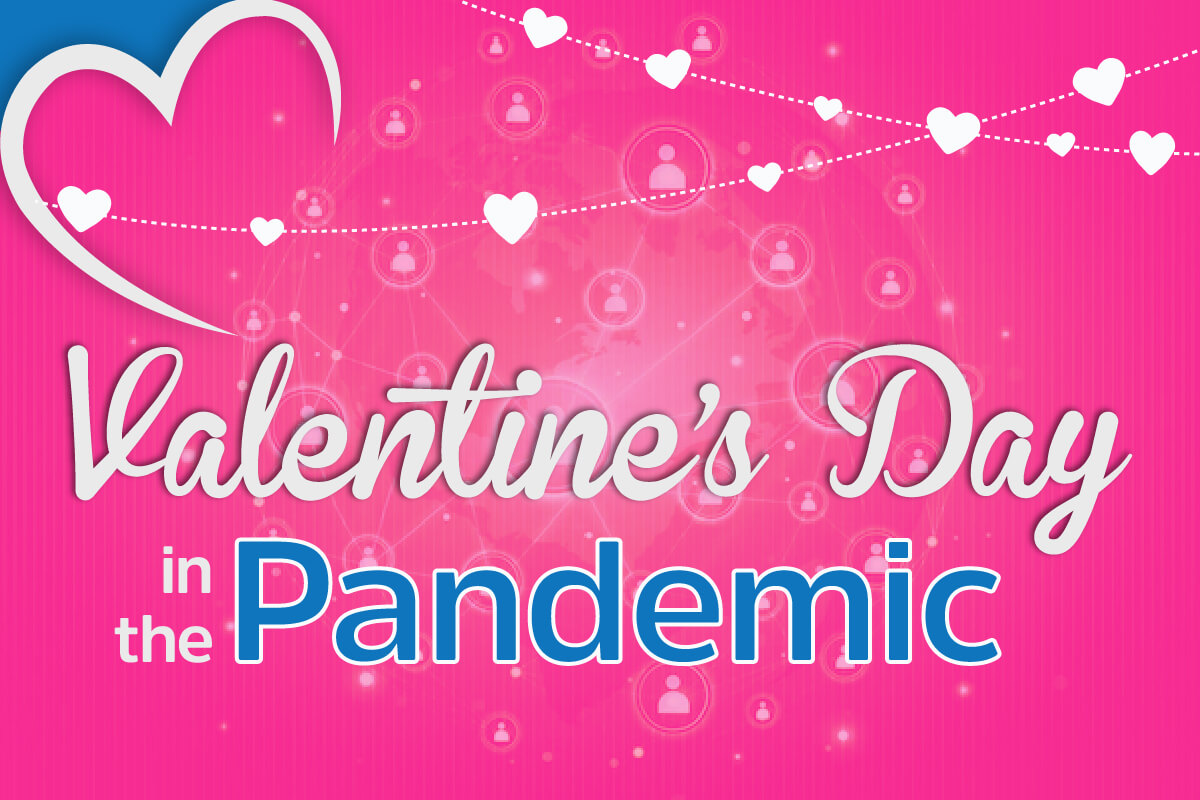 The COVID-19 pandemic has changed the way we perceive everyday situations and how we communicate with others. Although social distancing made us re-evaluate the concept of gathering, cultural traditions like Valentine's Day are impossible to avoid. Saint Valentine's day is just around the corner and it's celebration of love and romance with that special someone. It's the perfect day to let your crush know, that you like them ;-)
So, how can we date during and after the pandemic? How can we overcome the fear and tiredness of COVID-19 with the happiness and expectatoin of an important date such as Saint Valentine's day? Those are important questions at this present moment, especially for singles..
But we do not need to be worried! Instead, read these 5 simple dating tips for singles to consider this Valentine's.
1. Use Online Dating to find a good match for you this Valentine's
There are many reasons why online dating is the perfect option to meet someone special these days. If you are shy or suffer from social anxiety, your first date with someone new can be intimidating and cause a lot of discomfort. Instead, by first meeting someone online you can break the ice with ease, and get to know them before the first in person date.
On top of that, online dating allows you to screen and short-list your suitors well before the first date, you can see if their interests align with yours, and see if you have other things in common. Checking DNA Romance's predictions of sexual chemistry and personality compatibility before the first in-person date will reduce the risk of awkward first dates, wasted time, and disappointment.
2. Find your romantic partner using online dating
There is no way to have an everlasting relationship if you are not compatible with your lover. DNA Romance helps find the perfect someone for you by predicting future relationship compatibility using several tools; including a DNA and personality compatibility report. If you're already dating someone or planning to, one of our best dating tips is to make sure if their personality type is compatible with yours. Furthermore, research demonstrates that people with differing DNA markers will find each other's scent to be pleasent and more likely to have greater levels of sexual satisfaction and improved pregnancy outcomes. Because of these facts, it is important to measure romantic chemistry based on information from DNA markers, which can also be used to measure satisfaction between couples.
We know that scams are more common than ever before and online dating profiles with bogus information or intentional scammers cause dissapointment, waste time, and expose good people to criminals. That is the reason why DNA Romance provides a profile verification score that takes into account several layers of information before a user can obtain a 100% profile verification score.
3. Take the initiative and break the ice with somebody new
Do not miss the opportunity to meet someone new and interesting! We know that taking the first step can be hard and it's certainly much easier to start the conversation online. DNA Romance provides several tools to break the ice and start the journey of finding your soulmate. So, this Valentine's why not take advantage of DNA Romance's online dating tools to break the ice and find your soulmate sooner.
4. Take your time
The concept of social distancing is everywhere now and the risks of COVID persist. We encourage you to wait for the perfect moment to meet your soulmate in person. Take your time screening your suitors using our online dating platform and ensure you're not disappointed with your first date. Continue with online dates and when you have the opportunity, plan to meet in person! Always keep your safety in mind and meet in a public setting for the first time.
5. Today's last bit of dating advice
Do not let your circumstances get you down, the pandemic has been hard on most people. Priortize you and your love life! Do not skip the next opportunity to meet your perfect someone!
See Your DNA Matches Right Now
Take A Free Personality Test
GET A COUPLES COMPATIBILITY REPORT